Get $5 When you spend $25
Spend $25 on your diner favorites and get a $5 Bonus Cards so you can get a little extra treat like an order of Pancake Puppies, a Denny's original, or a side of Salted Caramel Banana Pancakes. Valid dine-in only at participating restaurants.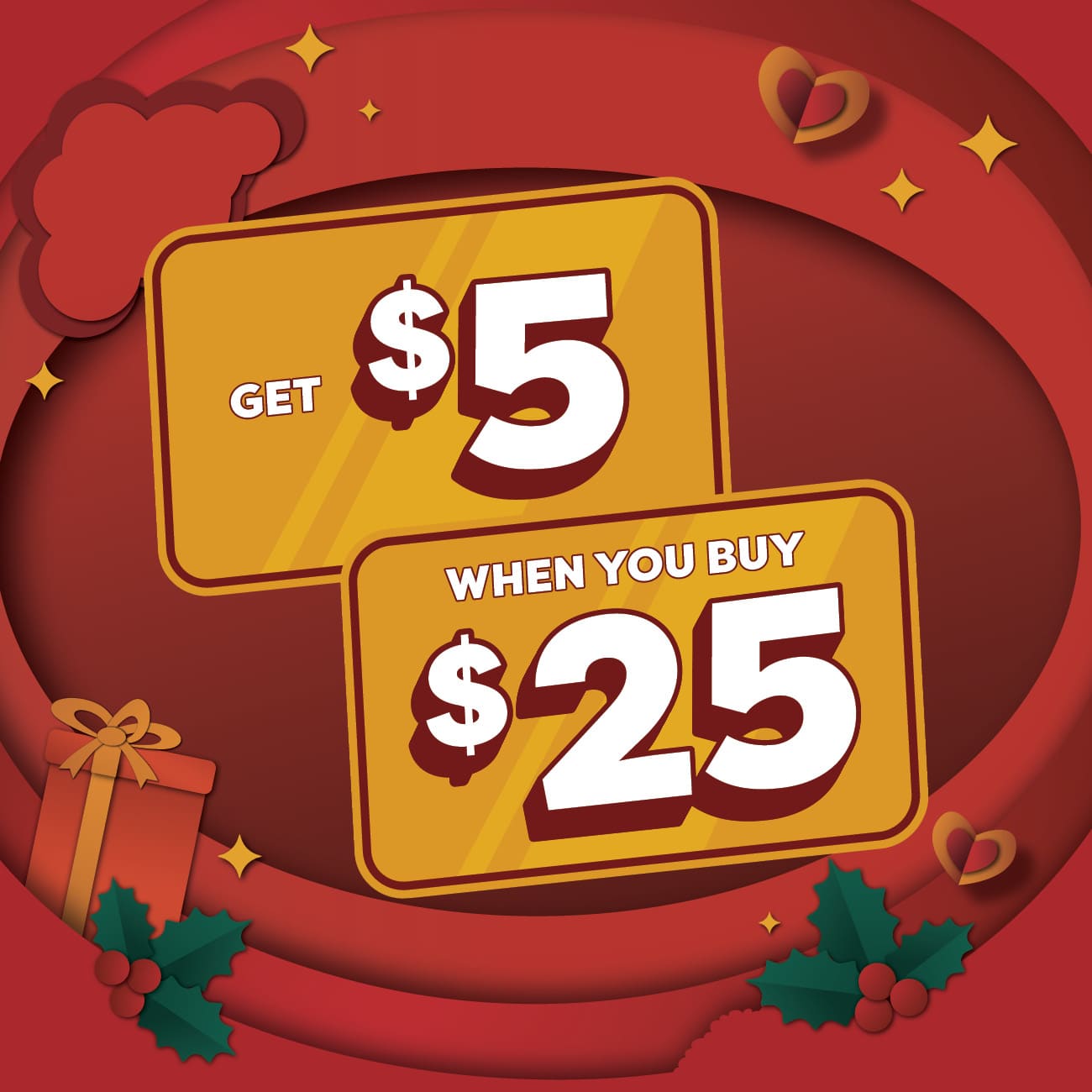 Share The Love
Purchase a gift card
Denny's Gift Cards are the perfect gift for any occasion. Choose how many and how much below.*
Our
Frequently Asked Questions
Looking for more information? Explore our most common gift card questions below.
Where are gift cards sold?
Gift cards are sold at all Denny's locations in the U.S. and Canada and online at dennys.com. Currently, our gift cards are also being sold across various third-party retail vendors such as Target, CVS, Giant Eagle, Office Depot, Amazon.com, etc.
Can gift cards be purchased by phone?
Gift card purchases over the phone can only be placed for orders of over $1000, there is a discount of 8% for orders of $1,000 or greater. Please contact the Denny's Call Center at 1-800-733-6697 to fulfill your order.
Are gift cards sold year-round?
Absolutely!
Can lost or stolen gift cards be replaced?
No. This is indicated on the back of the Denny's gift cards.
Can gift cards be combined to pay for their purchase?
Yes.
Are Denny's gift cards re-loadable (can funds be added to an existing gift card)?
No. You should destroy your gift card once used.
Where are gift cards redeemed?
Gift cards can be redeemed in-store. Canadian-issued gift cards can only be redeemed in Canada, and U.S.-issued gift cards can only be redeemed in the U.S.
Are gift cards sold in specific denominations?
Purchases made in restaurants and online will be available for any amount between $10 and $100. Gift cards purchased through 3rd-party retailers will be sold as $25 cards as well as variable cards between $25-$100.
Do gift cards ever expire?
No. However, ten years after the card's last use, the gift card will become inactive. You will have to call the Denny's Call Center at 1-800-733-6697 (staffed 24/7) in order to determine the value of the card. You will be requested to provide the expired card number and a return address in order for a replacement card to be sent.
Does the Denny's gift card program use dormancy fees?
Some companies charge guests a fee for carrying a balance on their gift cards past a certain amount of time; this fee is called the dormancy fee. Denny's does not charge dormancy fees.
Can I get a refund on the remaining balance of my gift card?
Denny's gift card cannot be refunded or redeemed for cash unless required by law.
Gift Card
Terms and Conditions
Looking for more information. See our Terms and Conditions below.