The Environment
Denny's has implemented policies and practices aimed at reducing environmental impact at the corporate level, the restaurant level and everywhere in between.
Promoting
Energy Conservation
Denny's has a responsibility to protect the planet by continuously looking for ways to decrease energy consumption.
100% of Denny's corporate restaurants and new greenfield locations, as well as our corporate office, are equipped with LED fixtures that consume less energy. As we build new restaurants, we are installing dimming systems and high-efficiency equipment to further reduce our electricity usages.
6.7%
REDUCTION IN ELECTRICITY USAGE
18.8%
REDUCTION IN ELECTRICITY USAGE
Within company restaurants, Denny's has lowered the amount of natural gas its used year-to-year since 2018. On average, our company restaurants have used about 16.84% less natural gas per year.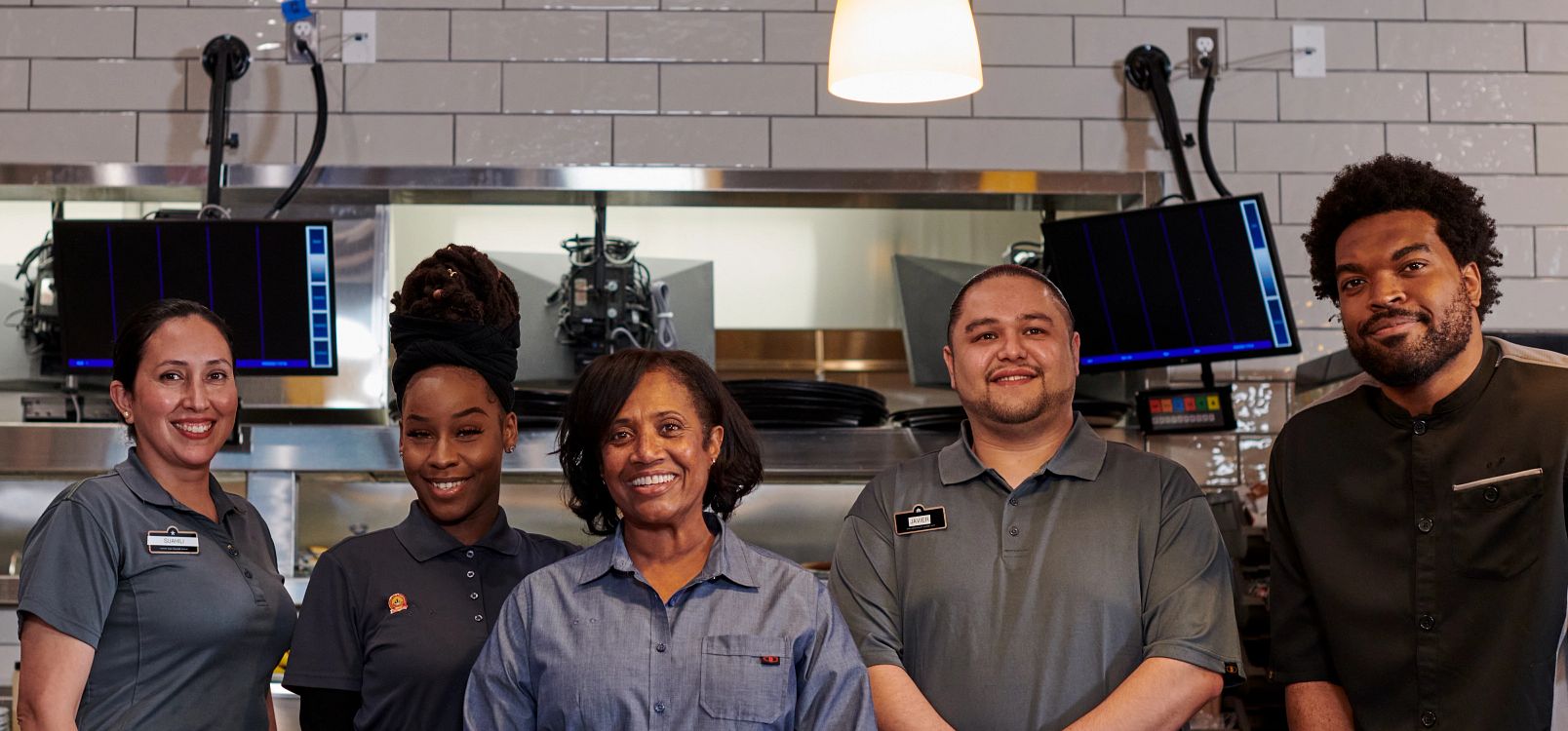 In our restaurants, we have implemented a program that allows restaurants to safely shut off costly cook's line "dipper wells" without compromising food safety standards.
250K
GALLONS OF WATER SAVED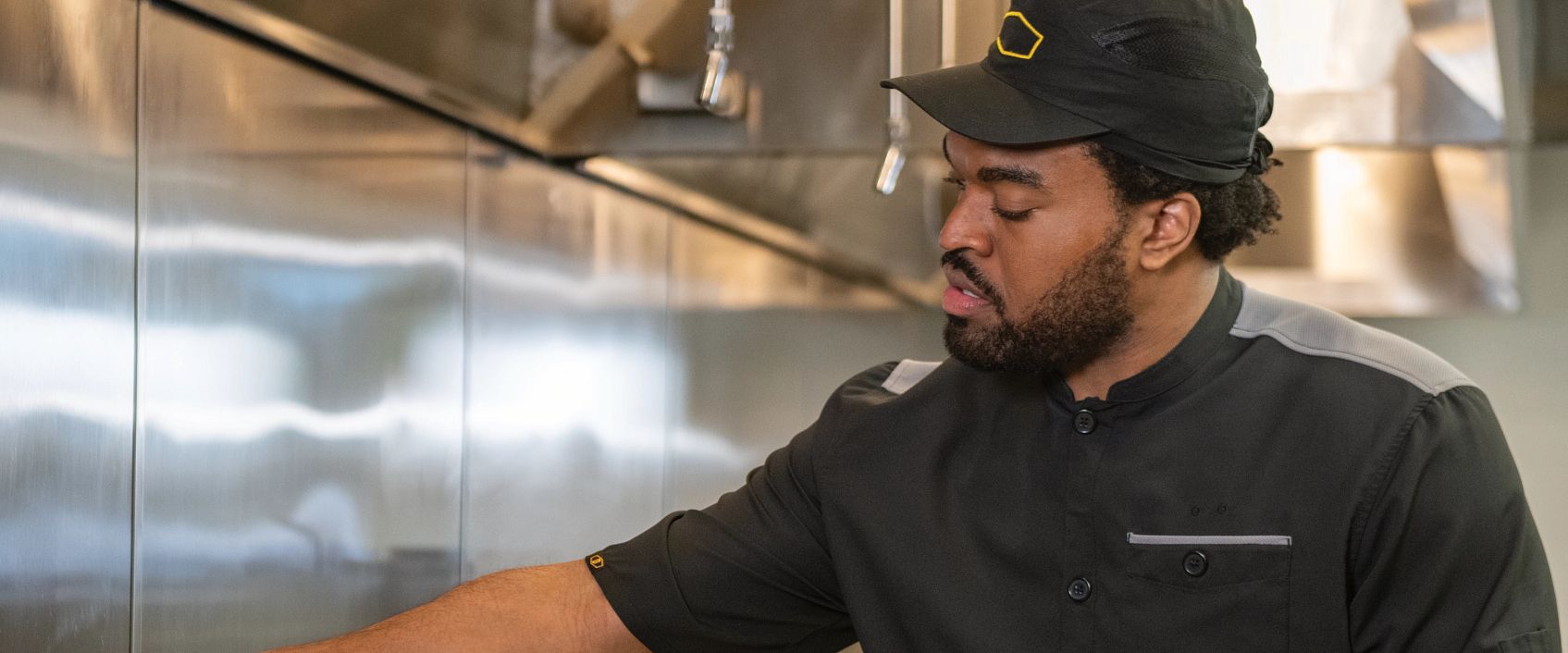 A Dedicated Approach to
Waste Management
Denny's is always exploring innovative new ways to deliver our guests' favorite dishes—and always in a way that strives to minimize waste.
Denny's has replaced all Styrofoam food packaging with Talc-Filled Polypropylene (TFPP) and standard Polypropylene packaging. Additionally, Denny's has switched from using all Styrofoam cups in our restaurants to plastic and paper cups.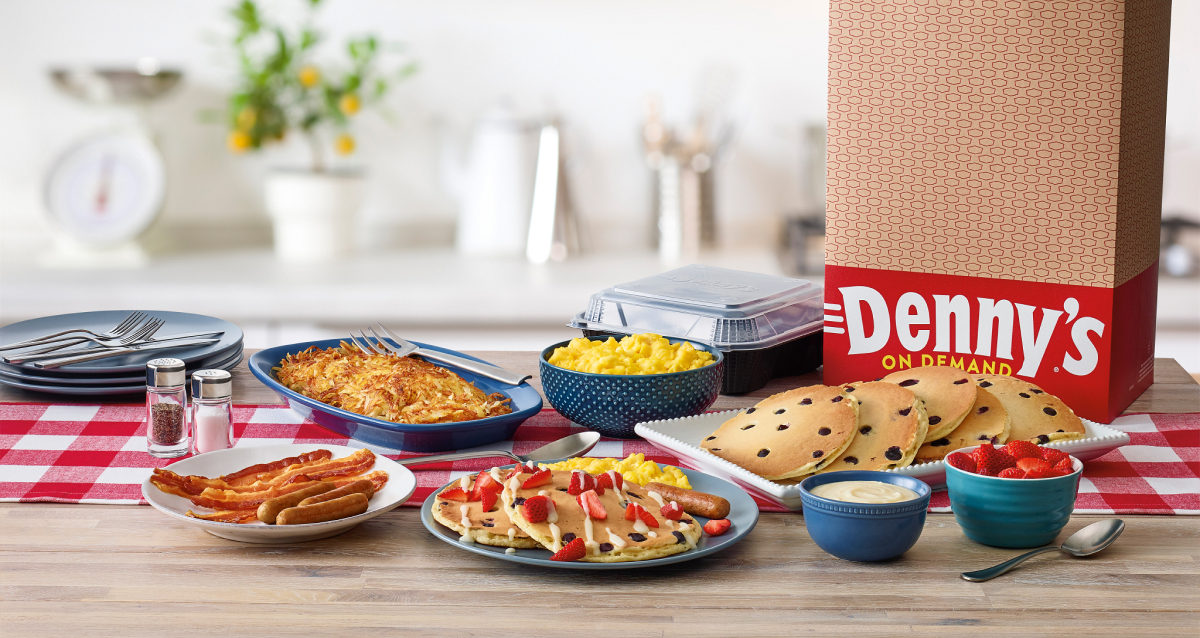 Recycling is highly encouraged throughout our corporate office and all restaurant locations. At the corporate office, we recover approximately 310 lbs. of organic material each month, and while restaurant locations do not generate hazardous waste streams, approximately 27.84% of non-hazardous waste is diverted to recycling.