OPEN FOR ANYTHING

Denny's is the place that is always open for you to be who you want, with the people you want, over the food you want…whenever you want. We celebrate the inherent creativity of our food and the uniqueness of all people. So, come as you are. Enjoy pancakes for dinner or burgers for breakfast. You are always welcome at America's Diner, where we are Open for Anything.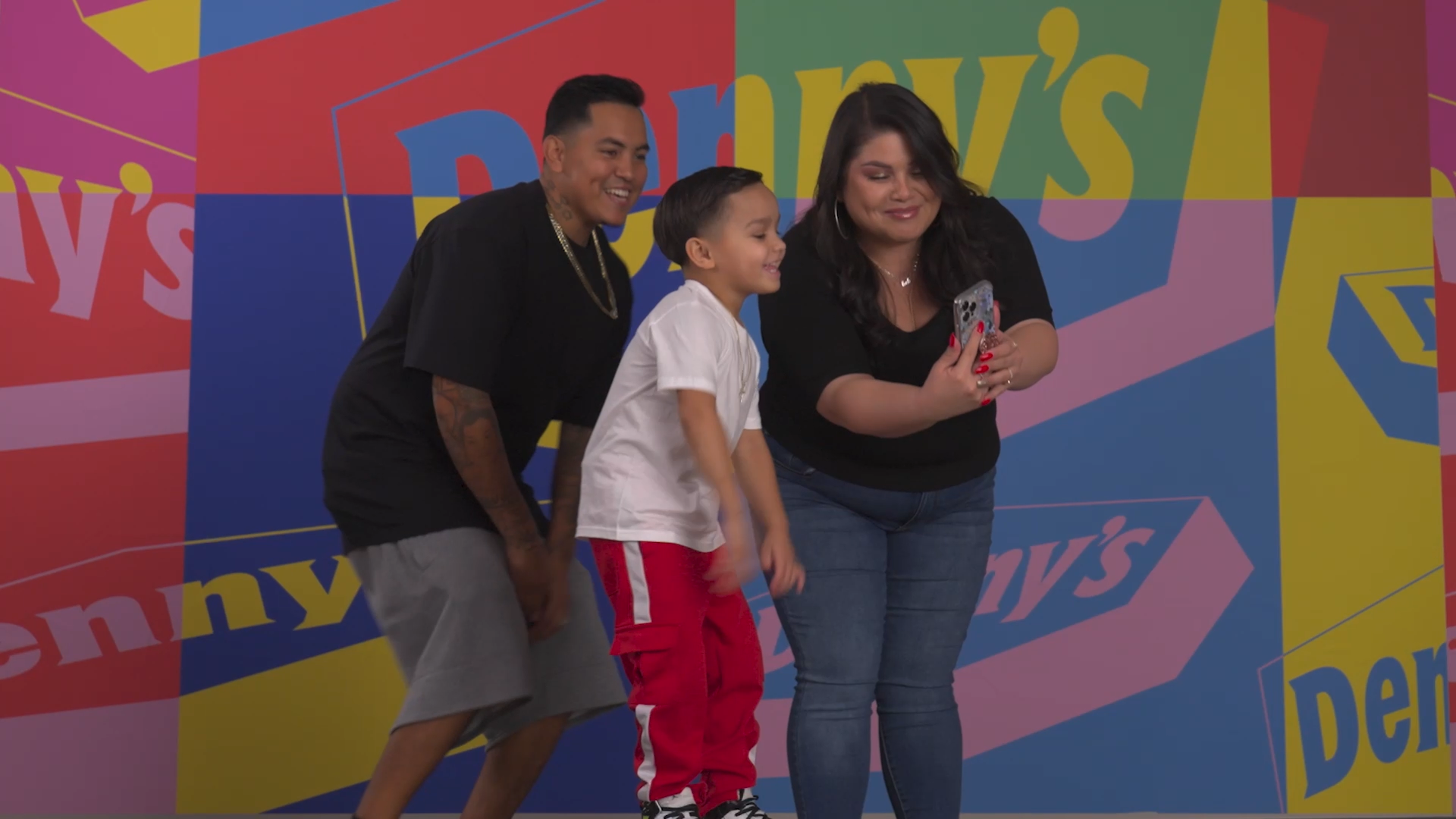 See What Denny's Is Open For
From first dates to happy dances. Fry thieves to brain freezes. Whatever you come to America's Diner for, we're open for it.
CHECK OUT OUR OTHER VIDEOS
---
24 Social Stars
12 NEW MEALS
We partnered with 24 of your fave online creators, who brought their personal flavor to
12 limited-time-only menu items. Get to know our first crew of creators and their
unique creations available in-store and online today.
Jenny Solares
Get That Cookie Dough Pancakes
Randy and Brice Gonzalez
Get That Cookie Dough Pancakes
Jonathan Chavez
Élise Osafo
Matt Taylor
Clearly Very Fruity Pancakes
Elliott Norris
Clearly Very Fruity Pancakes 
SEE WHAT THEY GOT COOKIN'
---